Every day, people all over the world use products and solutions produced by Henke-Sass, Wolf – often without even realizing it, as most of their products show the brand and label of its customers and not their name. As an internationally successful medium-sized company and a technological leader in the medical endoscopy sector, they are considered a "hidden champion".
Sophisticated design, ease of handling and legendary durability are attributes that apply not only to their medical endoscopes, their syringes, their applicators and their flowmeters. Their solutions are in demand worldwide.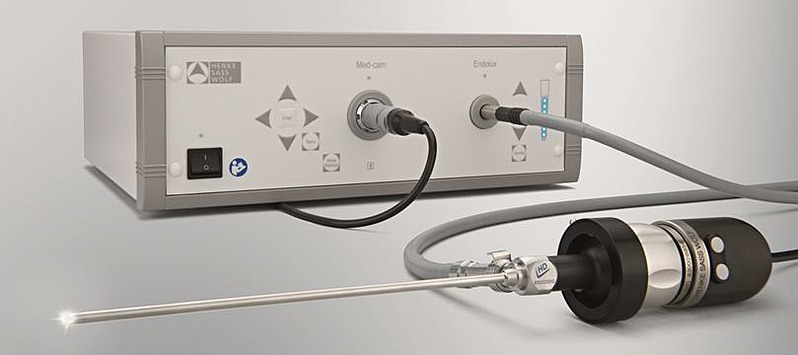 HD technology has long been an established part of medical technology. To match this progress, Henke-Sass, Wolf has developed an HD camera making it possible to take high-resolution images and archive them.

HSW endoscopes for diagnostics and therapy in ENT
Henke-Sass, Wolf offers a large selection of high-quality endoscopes for gentle examination of the nasal cavities and paranasal sinuses, for various different examinations and treatments in the nasal and throat area as well as in the aural area.