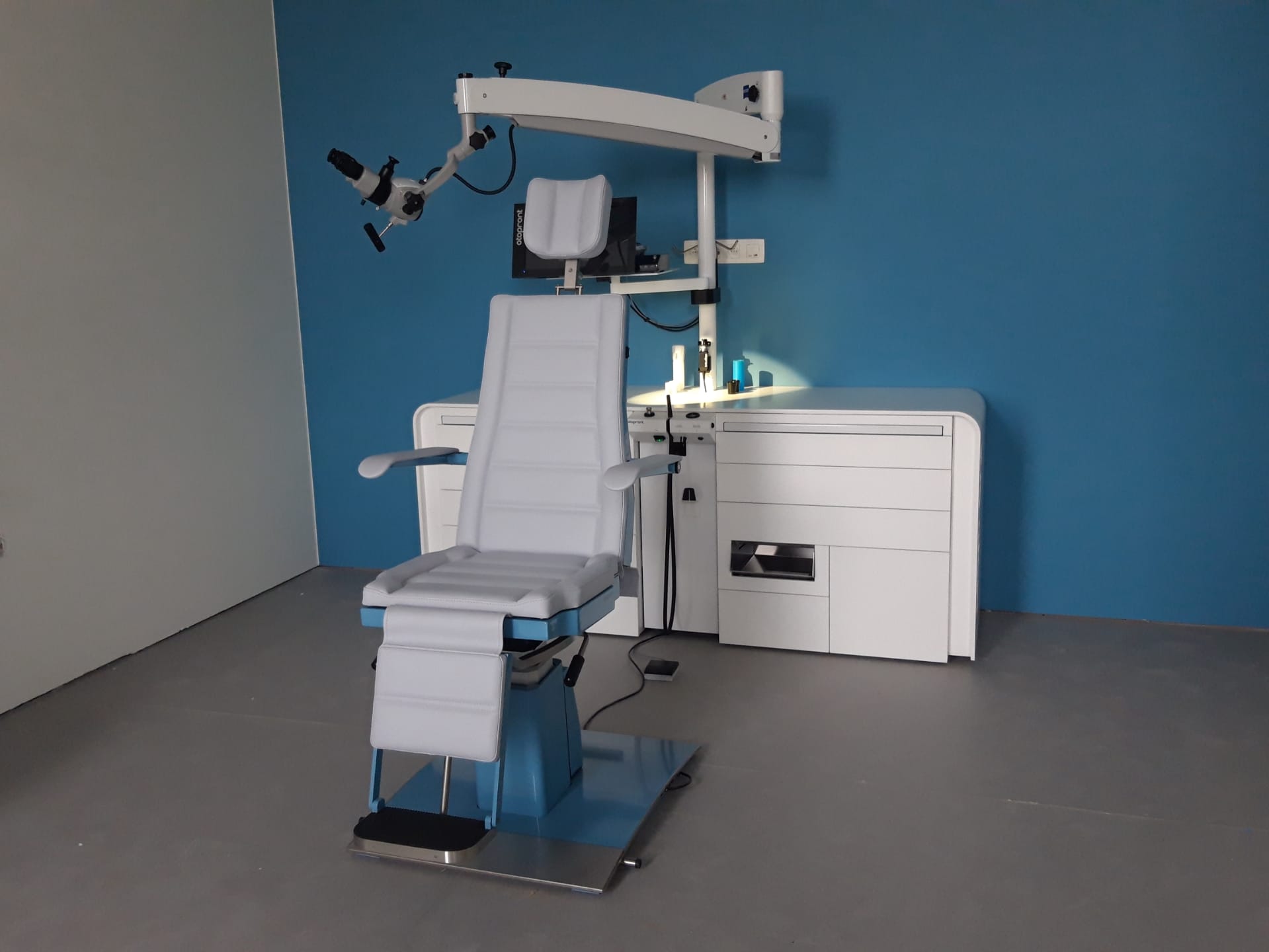 Project: New Unit at Dr. Geukens
Find here the result of the installation of a new Otopront Unit for the private practice of Dr. Geukens.
The unit consists of the following items:
Otopront ENT Diagnostic treatment unit Basic Plus
Zeiss Microscope Opmi Pico
Otopront Examination Chair Sit 4 PLus

Otopront PES Pilot HD + CHIP-ON-THE-TIP-CAMERA
Sibelmed Audio Cabine S-Premium
This very nice Otopront setup is exactly what the doctor needed. We are very pleased with the result and quality.