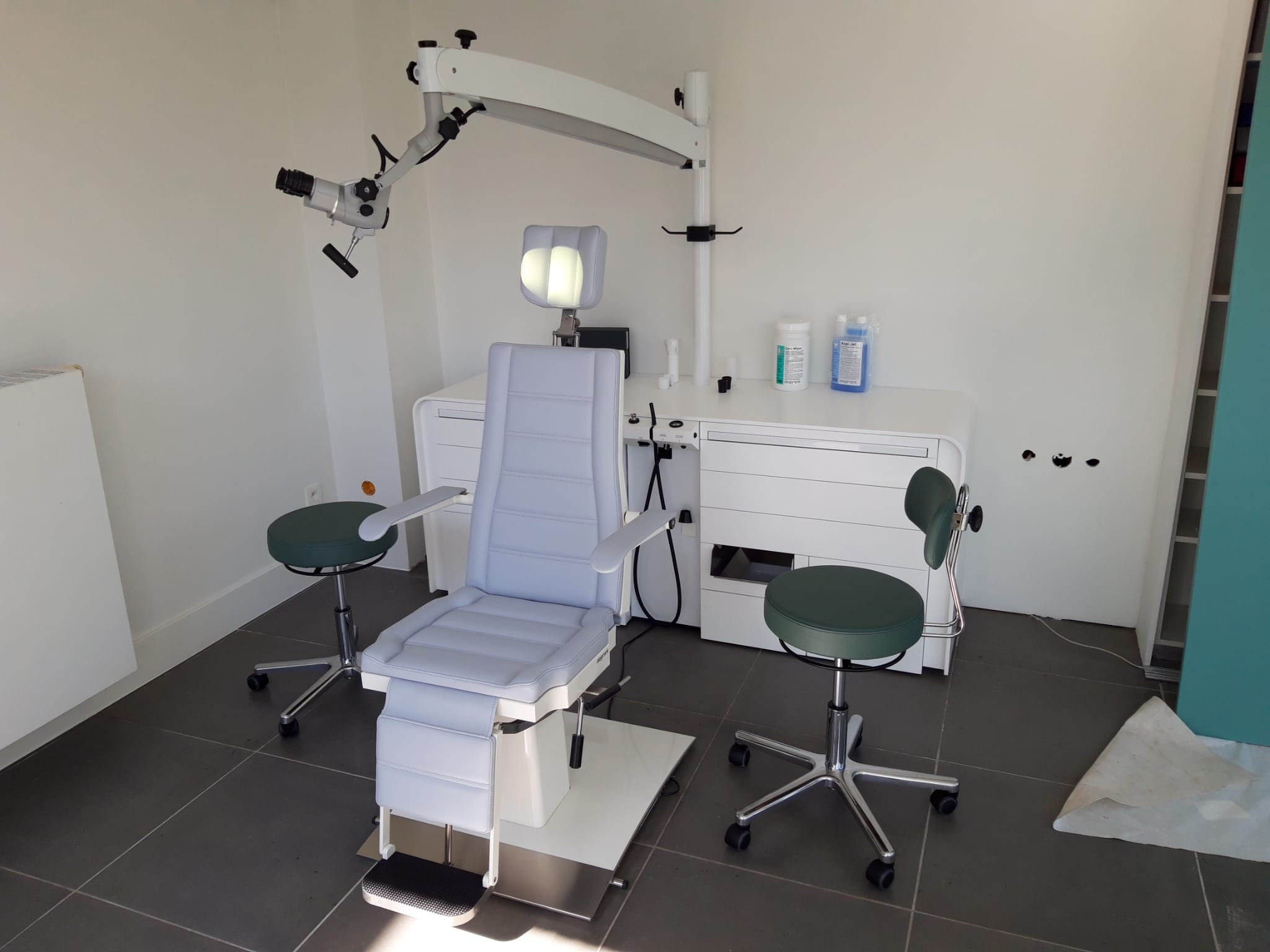 Project: New Unit at Dr. De Schryver
We are very pleased with the installation for the private practice of Dr. De Schryver.
The unit consists of the following items:
Otopront ENT Diagnostic treatment unit Basic Plus
Zeiss Microscope Opmi Pico
Otopront Examination Chair Sit 4 PLus

Otopront Otolux-Led Large Silver
Greiner Work Stools
The combination of Otopront and Greiner looks stunning. Clean, beautiful, and very practical.